Reviews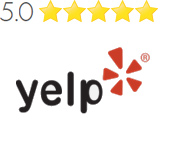 Review by N.C.
Wow! What an awesome dermatologist! This is your one stop shop for any dermatology need! I had derma pen done on my face as well as filler under my eyes....dr Lupton is very gentle, patient, and can tell you exactly what you need done. The staff is very friendly and the office is very beautiful and clean. I highly recommend dr. Lupton!
Review by S.M.
Dr. Lupton and his staff are outstanding....absolutely wonderful. Very professional, informative, and caring. He is fast becoming a leader in the practice of Dermatology. Certainly top notch in his field, and will provide you with excellent care. I couldn't be happier.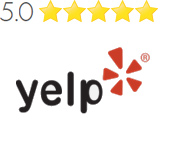 Review by S.H.
Dr Lupton recently treated my face for Rosacea with the VBeam laser. I am so impressed with the results. He told me up front what the best approach would be and he was right! The office is extremely clean and his staff is very knowledgeable and helpful. Highly recommend him.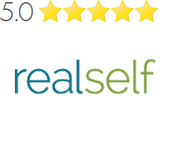 Review by A Doctor
He is board certified in Dermatology (4 years of training) and has a cosmetic fellowship (1 extra year). He suggests only procedures that really work and has an artistic, perfectionistic approach. Especially with the fillers, he doesn't over inject, so you look natural.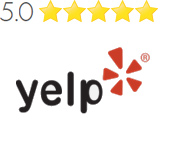 Review by N.P.
Dr. Lupton is a great dermatologist! I started seeing him about a year ago for acne issues and I've never been happier with my skin! He never tries to sell or push any expensive products, which is a RARE find these days. He always recommends over the counter or drugstore products that are inexpensive. But, if you want to know about higher end products he'll tell you about them and give you samples.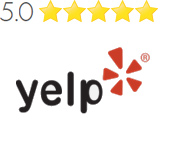 Review by C.A.
I was referred to Dr. Lupton by a friend 2 years ago and can not thank her enough for that recommendation. I have been to a couple different doctors in the past, but none of them came close to the professionalism Dr. Lupton and his staff show me on each visit. He is very patient, informative, and personable. He makes me feel comfortable and allows me plenty of time answer all my questions are answered. I love a doctor that doesn't make you feel rushed, especially when he's doing cosmetic work.
Thanks to Dr. Lupton, this 40 year old is holding at 30! :-)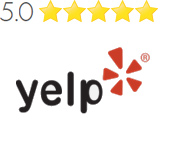 Review by J.B.
I have been a patient of Shawn's for 1 year now. I was seeing her at another office but followed her to this office. Shawn gives the most incredible facials. As an adult woman I have acne prone skin and Shawn has dramatically reduced my breakouts and has gotten my skin under control. She is meticulous, knowledgeable, and extremely committed to what she does. I feel grateful to have found Shawn. I am a lifetime patient of hers.
On a side note, the office is very upscale and contemporary. I love the way it is decorated, and the front desk staff are very polite and nice. I have never waited more than 2 minutes for my scheduled appointment. If I ever need any other dermatology services, Dr. Lupton is definitely who I will see.
Review by K.K.
Dr. Lupton and his staff are the Nordstrom of Dermatology!
Review by J.H.
I went in for consultation for some cysts I had on my scalp. Very straightforward and quick meeting with the Doctor to examine and outline the procedure. Nice waiting area and soothing environment. All of the staff is helpful and informative.
Review by B.T.
I decided to go to Dr. Lupton based on the Yelp reviews. Although he was currently out of the country on a trip, I was WELL taken care of by the staff and Dr. Lupton's PA (Physician's Assistant). Everyone was very nice and helpful. The office is very clean and modern (cute!) I went in to get multiple warts treated; it was a very quick process. I recommend them!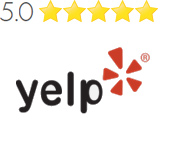 Review by B.C.
I am so grateful to Dr. Lupton and his staff for truly helping me to be comfortable in my own skin. If you are looking for a dermatologist, please call and make an appointment you will not be disappointed!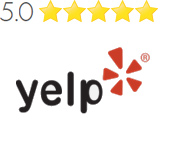 Review by B.L.
I was referred by a friend to see Dr Lupton, When I showed up to my appointment the staff was very friendly very inviting and made me feel welcome. I was seen on time Dr Lupton was very professional ,super knowledgeable with my skin type am very happy with my results . If you're looking for great service this is the place for you!!
Review by G.A.
I have been seeing Dr. Lupton for approximately six years. I was referred to Dr. Lupton by another doctor to help with discoloration on my neck after surgery. It was as if he performed magic. I was truly amazed at the results. I was so impressed with Dr. Lupton from the very first visit. His office staff is simply wonderful. They are warm and personable and eager to help. They all, including the doctor, have great senses of humor, which doesn't hurt! Run, don't walk, to see Dr. Lupton. You won't be sorry.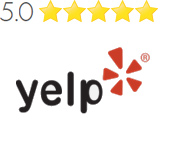 Review by S.W.
Dr. Lupton and all his staff are a rare mix of incredible intelligence & kind manners, that leave a feeling of looking better without having to take out a second mortgage. They are truly top-notch professionals and this is the only dermatologist in San Diego I recommend to my friends. I have been going to Dr. Lupton for years and would follow him even if he moved locations. He is great with all of his lasers, botox, and home care products. Look no further for great dermatology and genuine caring people.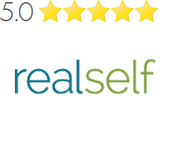 Review by M.H.
Dr. Lupton has a very gentle, aesthetic and accurate touch. I think it's very important for a physician who is working on a face to be an artist.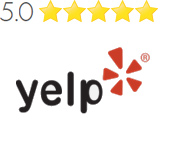 Review by D.M.
I just had the EXILIS ELITE laser treatment done on my face and upper chest and it is A-M-A-Z-I-N-G! Smooth skin..... visibly reduces fine lines, wrinkles and restores elasticity to your skin. I've only had one treatment so far, and I'm already beyond thrilled. Non-surgical, no needles, no pain.... in fact, it was the most relaxed I've felt all week! It was like a warm massage....no bruising, or swelling... just a little pink afterwards for about 30 minutes. I'm in love with this laser... you will be too!!!! Thank you Dr. Lupton and staff for your professionalism, your kindness, and your amazing work that creates awesome results!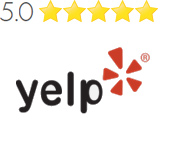 Review by K.T.
I can finally wake up and walk around without makeup! Thank you Dr. Lupton for my amazing skin smooth and soft... The botox looks natural and you cannot even tell that I have wrinkles... Dr. Lupton would not give me more botox or restalyne as he felt I would look overdone. Honest, perfectionist and reasonable. If you want flawless skin and a great dermatogist, make an appt. asap!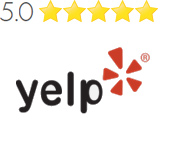 Review by A.R.
Omg! My skin has never looked better - I get so many compliments! I have been to MANY dermatologists in the past, and upon the referral of several friends now fly down to see Dr. Lupton. No previous doctors have truly listened, made me feel comfortable, and taken the time to make sure that my skin looks amazing. His staff is incredibly helpful, warm, and answers all of my questions. Trust me, you are in good hands with Dr. Lupton. You can thank me later!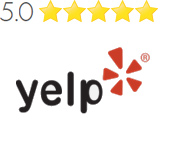 Review V.H.
It's your skin. You should go the the best....for goodness sake! Dr Lupton is no joke. I am rapidly approaching 40 ((gasp)), and love the beach:). Oh, did I also mention i have rosacea. So basically...i'm a mess. Well, not anymore! My skin looks AMAZING. Dr Lupton is fantastic. He's a total perfectionist. He takes his time, explains everything, and never "over-sells" treatments. His number one goal is for you to be happy...with a natural looking result. Go...you will NOT be disappointed.
Review by J.H.
Dr. Jason Lupton is the worlds best dermatologist!! My entire family goes to Dr. Lupton for many different procedures and we all adore him. He is the most modern, informed, caring, kind, gentle, skilled, personable doctor that we have. His office is beautiful and Dr. Lupton always has the best solution to any issue that we bring. His staff is the best and you truly feel cared for. the moment you walk in the door. There is no reason anyone should choose a different dermatologist, Dr. Lupton has everything a family needs, all in one beautiful office space. If I could give him more than 5 stars, I would.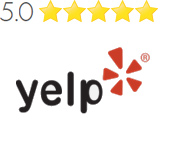 Review by S.B.
I met Dr.Lupton as a referral from my physician. He is so kind, professional and a great doctor. He has a great line of skin care that he caries that is reasonably priced and very affordable.He will be my permanent skin doctor!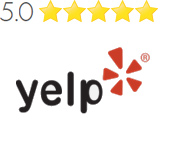 Review by M.D.
I came here for a complicated dermatological issue created by another doctor. I am very pleased with the care Dr. Lupton provided. He is very knowledgeable to cutting edge treatment plans with dermatological issues. He was very thorough with his consultation and very caring. His staff is also very nice. I feel that he explored all my options with me and will certainly go back to him in the future for other issues. Unlike other Dermatologists his experience and education appears to cover much more than the average dermatologist. I look forward to working with this doctor in the future.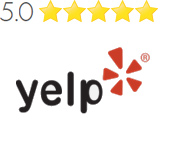 Review by M.H.
I'm almost hesitant to write about what a great dermatologist Dr. Lupton is, because I don't want all his availability to go away! Dr. Lupton, is quick, concise, and honest. He's not one to tell you you need something that you don't.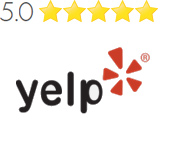 Review by A.K.
Dr. Lupton knows his stuff. Within two weeks I have noticed a drastic improvement in my problematic skin due to my working environment. I wish I found him 6 months ago...he's a life saver. I finally feel comfortable leaving the house without makeup.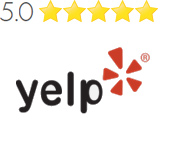 Review by E.T.
I was referred to Dr. Lupton by my GP. He and his team were fantastic. I arrived and had little to no wait, he reviewed a number of things I needed examined, provided advice and services skillfully and efficiently with absolutely no discomfort. Some minor procedures were covered by insurance, some were not, his nurse was able to tell me exactly what the uninsured things would cost, so I was able to get everything done right then and there with no delay. I wish I had known about Dr. Lupton before the last dermatologist I saw mutilated my arms with biopsies. I will be a return patient, and plan on sending my husband next.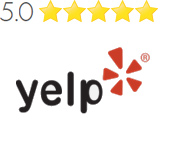 Review by M.W.
Dr Lupton knows his stuff and when it comes to lasers, he only buys the best! Last year, I had the Fraxel Dual and more recently, the new iPixel at Dr Lupton's office for the pigmentation that reappeared. The outcome was exactly the same-beautiful skin!! The difference in the two was with the treatment time and recovery-the Pixel was faster (5 minutes for whole face) and shorter downtime. I had significantly less swelling and redness and recovered about 5 days earlier. Now, 3 months later, my skin still looks great thanks to Dr Lupton and his wonderful staff's recommendations on a skin care regimen that is keeping me looking fantastic! I highly recommend going to Dr Lupton. You will receive wonderful care from start to finish.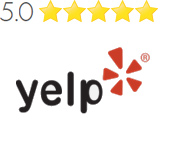 Review by H.M.
Dr. Lupton is quite simply the best. Don't be fooled by other practitioners who charge outrageous fees and don't deliver. I've seen the major derm groups in San Diego/Del Mar and I can honestly say that no one comes close to Dr. Lupton! He saved my wedding day!!! Thanks Dr. Lupton!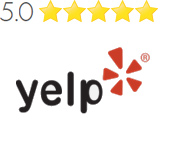 Review by M.P.
I felt comfortable from the moment I walked in. His front office staff and assistants are very nice and courteous and the office is absolutely immaculate. Dr. Lupton is professional, yet friendly with an excellent bedside manner. He took his time in addressing my concerns, was very thorough and reviewed my treatment options with me during my visit with him. I highly recommend Dr. Lupton to anyone who is looking for a real dermatologist not a "used car salesman"!!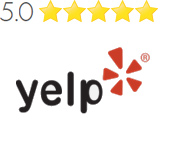 Review by J.C.
I was referred to Dr. Lupton by a friend for a basic skin cancer screening. I had an appointment and was seen right on time. The office front office staff was very courteous and efficient and the waiting area was very pleasant.
I was seen by the PA Gary Peterson. He was exceptionally friendly and prompt. I ended up having one mole removed, and to my surprise it was removed before I even knew it...never felt a thing. I was given clear and detailed instructions on how care for the biopsy site. I would gladly refer anyone needing dermatology work to this office.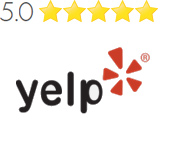 Review by G.C.
Awesome doctor!! I live in chula vista but worth the drive :)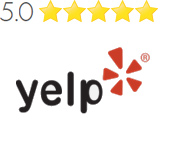 Review by M.K.
Dr. Lupton is great! Not only does he have an extensive knowledge of dermatology but he has a terrific bedside manner. Very kind and definitely looking out for the patient's best interest! I will definitely be a repeat shopper!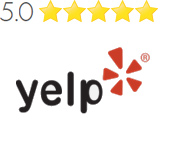 Review by P.J.
Dr. Lupton is simply the best.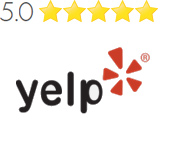 Review by J.P.
I had several brown/sun spots on my face that he treated with the Alex Laser. Just short of a week later, my face looks amazing!! Hardly any visible spots left. My overall complexion is much improved and younger looking!!
In addition to his great work with the laser, I have also gotten small amounts of botox, as well as fillers, and he does a fantastic job! I would recommend Dr. Lupton to anyone! His staff is wonderful as well, and his office is very warm and welcoming! Thanks, Doctor!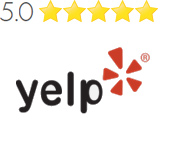 Review by M.W.
Love, love, love Dr. Lupton! I've been going to him for a few years now and he is the best! He, his nurses and staff are always super friendly and very professional. Even if the waiting room is full, I've never waited a long time to see him. I've had laser treatments, botox and fillers and have been more than satisfied every time. I'm 43 and people are shocked when they hear my real age. They think I am in my early 30s! Thanks Dr. Lupton!